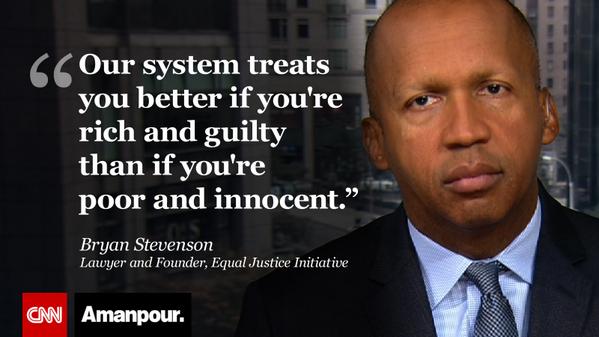 The Equal Justice Initiative is a private, nonprofit 501(c)(3) organization that provides legal representation to indigent defendants and prisoners who have been denied fair and just treatment in the legal system.

We litigate on behalf of condemned prisoners, juvenile offenders, people wrongly convicted or charged with violent crimes, poor people denied effective representation, and others whose trials are marked by racial bias or prosecutorial misconduct. EJI works with communities that have been marginalized by poverty and discouraged by unequal treatment.

EJI also prepares reports, newsletters and manuals to assist advocates and policymakers in the critically important work of reforming the administration of criminal justice.
The United States incarcerates more of its citizens than any other nation in the world. The increase in the jail and prison population from 300,000 to 2.3 million in the past 40 years has lead to unprecedented prison overcrowding and put tremendous strain on state budgets. "Tough on crime" policy has created a growing underclass of ex-prisoners who are barred from productively re-entering society by increasingly numerous and onerous restrictions on things like applying for a driver's license, adopting a child, voting, and receiving federal aid for education or food in many states.

Alabama's prisons were built to hold 14,000 prisoners. Today, they hold 28,000. The state faces an overcrowding crisis created by the tremendous increase in the number of people sent to prison in the last 25 years.

Alabama spends only $26 a day per prisoner; the national average is $62. It spends the least of any state in the country on medical care for inmates. Alabama's prisons have the highest inmate to correctional officer ratio in the country. Many have waiting lists for solitary confinement. Unsafe prison conditions have given rise to lawsuits in which courts have found that crowding in state and local facilities is "barbaric."