All posts for the month August, 2015
Posted by Latti Nerd Gangsta on August 30, 2015
https://sincereignorance.org/2015/08/30/nanny-of-the-maroons/
Posted by Latti Nerd Gangsta on August 30, 2015
https://sincereignorance.org/2015/08/30/gaspar-yanga-mexicos-slave-revolt/
Women, according to sociologist Alondra Nelson, were the backbone of the effort —not surprising, considering that approximately 60 percent of Black Panther Party members were female. Some of the clinics were in storefronts, others in trailers or hastily built structures, and most did not last long. But they offered services such as testing for high blood pressure, lead poisoning, tuberculosis and diabetes; cancer detection screenings; physical exams; treatments for colds and flu; and immunization against polio, measles, rubella, and diphtheria. Nelson reports that many of the women and men involved in the PFMCs went on to become credentialed health care professionals.
8 Black Panther Party Programs That Were More Empowering Than Federal Government Programs
Posted by Latti Nerd Gangsta on August 27, 2015
https://sincereignorance.org/2015/08/27/the-women-of-the-black-panther-movement/
Posted by Latti Nerd Gangsta on August 15, 2015
https://sincereignorance.org/2015/08/15/purge-past-unspoken-book-one-graphic-novel/
 Jay bringing it in as usual.
Posted by Latti Nerd Gangsta on August 15, 2015
https://sincereignorance.org/2015/08/15/jay-smooth-take-on-black-lives-matter/

Latti's Perspective
Bryan Stevenson Equal Justice: http://www.eji.org/
Members of the Black Lives Matter movement are making sure the presidential candidates don't take their votes or their concerns for granted. The candidates are being confronted with activists who are responding to a string of deaths of African-Americans at the hands of police.
Democrats have traditionally won strong margins with black voters and that is unlikely to change in 2016. But in recent weeks, the Black Lives Matter movement has been a stumbling block for the Democratic candidates.

And we will advocate for a decrease in law-enforcement spending at the local, state and federal levels and a reinvestment of that budgeted money into the black communities most devastated by poverty in order to create jobs, housing and schools. This money should be redirected to those federal departments charged with providing employment, housing and educational services.

We will help develop a network of organizations and advocates to form a national policy specifically aimed at redressing the systemic pattern of anti-black law enforcement violence in the US. The Justice Department's new investigation into St Louis-area police departments is a good start, but it's not enough. Our ride was endorsed by a few dozen local, regional and national organizations across the country – like the National Organization for Women (Now) and Race Forward: The Center for Racial Justice Innovation – who, while maintaining different missions, have demonstrated unprecedented solidarity in response to anti-black police violence. We hope to encourage more organizations to endorse and participate in a network with a renewed purpose of conceptualizing policy recommendations.
#BlackLivesMatter is a call to action and a response to the virulent anti-Black racism that permeates our society.Black Lives Matter is a unique contribution that goes beyond extrajudicial killings of Black people by police and vigilantes.
It goes beyond the narrow nationalism that can be prevalent within Black communities, which merely call on Black people to love Black, live Black and buy Black, keeping straight cis Black men in the front of the movement while our sisters, queer and trans and disabled folk take up roles in the background or not at all. Black Lives Matter affirms the lives of Black queer and trans folks, disabled folks, black-undocumented folks, folks with records, women and all Black lives along the gender spectrum. It centers those that have been marginalized within Black liberation movements. It is a tactic to (re)build the Black liberation movement.
Posted by Latti Nerd Gangsta on August 15, 2015
https://sincereignorance.org/2015/08/15/is-black-lives-matter-heading-down-a-dangerous-path/
The Hip Hop Jazz instrumental is from the Youtube channel: BKBeatsChannel
Posted by Latti Nerd Gangsta on August 9, 2015
https://sincereignorance.org/2015/08/09/james-baldwin-the-coolest-cat/
Stormé DeLarverie was a butch lesbian whose scuffle with police was one of the defining moments of the Stonewall uprising, spurring the crowd to action. She was born in New Orleans, to an African American mother and a white father.
Not surprising that she has been literally erased from the new Stonewall film and that the people who started the movement have become secondary characters in an important tale. Two transgender women of color; Marsha P. Johnson and Sylvia Rivera are the two main heroins in the Stonewall riots, that have become secondary characters in their own film. On the positive side, the LGBT community has come out against the film strongly. If you don't support us all, then you don't support us at all.
Marsha P. Johnson was an African American drag queen and gay liberation activist. A veteran of the Stonewall riots, Johnson was born in Elizabeth, New Jersey and was a popular figure in New York City's gay and art scene from the 1960s to the 1990s.
Sylvia Rae Rivera was an American drag queen, gay liberation and transgender activist. She was a founding member of both the Gay Liberation Front and the Gay Activists Alliance.
http://www.washingtonpost.com/blogs/post-partisan/wp/2014/06/03/mourning-storme-delarverie-a-mother-of-the-stonewall-riots/
Posted by Latti Nerd Gangsta on August 9, 2015
https://sincereignorance.org/2015/08/09/storme-delarverie-marsha-p-johnson-and-sylvia-rivera-stonewall/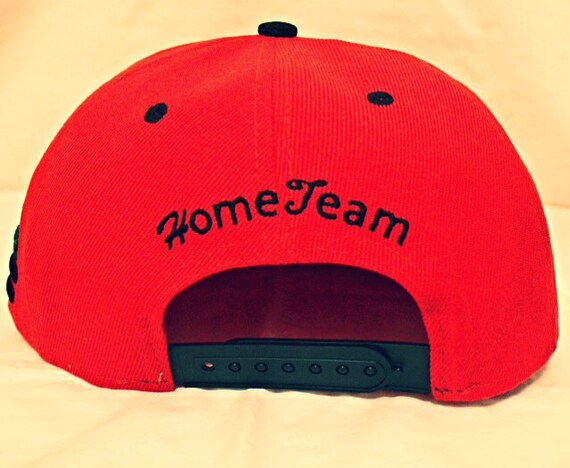 Home Team Etsy: https://www.etsy.com/listing/173298833/afro-queen-snapback?ref=shop_home_active_1
Youtube Channel: https://www.youtube.com/channel/UC12lU5ymIvSpgl8KntDQUQA
Posted by Latti Nerd Gangsta on August 8, 2015
https://sincereignorance.org/2015/08/08/interview-with-home-team-history/
Martin Luther King: The Most Dangerous Man in America
http://sincereignorance.com/2015/01/06/martin-luther-king-the-most-dangerous-man-in-america/
Posted by Latti Nerd Gangsta on August 8, 2015
https://sincereignorance.org/2015/08/08/truth-behind-the-myth-martin-luther-kings-dream/
Search

Smooth Melodies

Taste of Sound

Recent Posts

Categories